Wendy White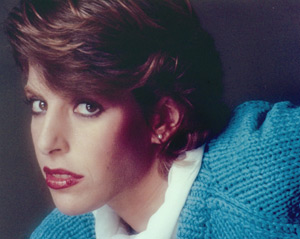 Born in Rockaway Beach, New York, Wendy's palette and writings are strongly influenced by her early environment of living by the sea.  Her father was a painter and while she was growing up, she and her twin brother would frequently model for him as he painted. During her teen years, her father became blind, and she became her "father's eyes."  She received a full academic scholarship to Barnard College of Columbia University where she fulfilled her medical school requirements hoping to find a cure for her father's blindness.  Her father regained his vision in one eye during her sophomore year at the same time she was studying painting with her mentor at Barnard, the abstract expressionist painter, Milton Resnick.  Due to Milton's continual inspiration and encouragement she rediscovered the light from her childhood, and began fully developing her abstract impressionist style paramount in her work today. 
Since graduating from Barnard in 1981, Ms. White had exhibitions in galleries in New York City, Paris, Amsterdam, Copenhagen, Finland, Buenos Aires and Switzerland; having sold over 160 canvases with over 95 exhibitions.   She was awarded a government sponsored show by the VKI Center in Copenhagen, Denmark where she exhibited 40 new canvases and was funded for her stay in May 1987.
Ms. White has written over 120 one-act plays and was a resident playwright, curator and director at the Kraine Theater in the East Village of New York City from 1984 to 1992, and at the Expanded Arts Theater Company from 1994 to 2001, in the Lower East Side of New York City.  Her off-Broadway productions are the base for her new venue at the New Light Studio in Lauderdale by the Sea, Florida.
She is the co-founder and President of the New Light Foundation, Inc. www.newlightgallery.org, a non-profit corporation dedicated to helping young people pursue an education regardless of their financial circumstances.  New Light donates a percentage of its art sales and theater ticket sales to its scholarship fund.
Ms. White is inspired by the old masters as well as the modern day expressionists and is fully committed to paint and write to utilize her gifts for the better good of the world.  She continues to foster her dream of international cultural exchanges in order to create a universal bridge of peace between all the countries of the world.