Wendy White Gallery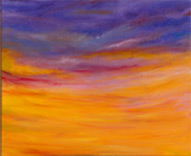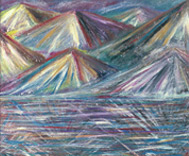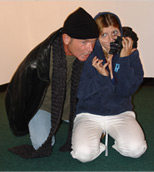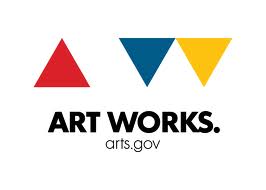 CURRENT EVENTS
Roses Are Blind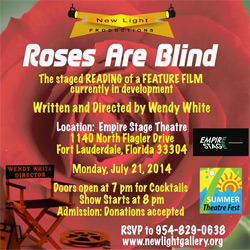 Join us for the Staged Reading of my Feature Film "Roses are Blind" on Monday, July 21, 2014 at the Empire Stage Theatre! We are honored to participate in the South Florida Theatre League Summer Theatre Fest Reading Series!
Location:
Empire Stage
1140 North Flagler Drive
Fort Lauderdale, Florida 33304
Featuring an outstanding cast of South Florida talent:Brian Alonso, Jair Bula, Gema Calero, Rio Chavarro, Vanessa Elise, Jim Gibbons, Marilyn Gresh, Andres Maldonado, Craig Moody, Cyril G. Serrao, Meredith Spira and Sandi Stock.

Admission: FREE.....Donations accepted
Doors open at 7:30 p.m.

Tickets. FREE.....Donations Accepted

The New Light Foundation, Inc. is the result of a dream shared by artist and playwright, Wendy White, and her
husband, artist, Roland Ruocco, who relocated to South Florida in July of 2001 from New York City. It is a 501(c)3 non-profit public foundation whose mission is to serve their community by providing cultural outreach through the arts and education.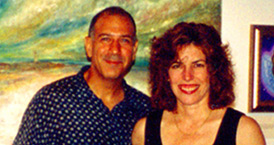 Roland Ruocco Gallery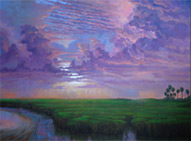 Modern Times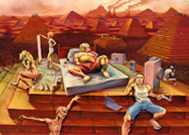 The New Earth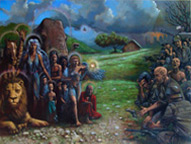 Rust Belt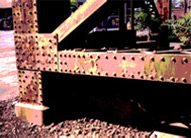 Earth Counterpart